You are here
Canva's AI-based "Magic Design" Tool
Posted by Jim Craner on September 5, 2023
Librarians LOVE Canva, the easy-to-use graphic design tool. As a non-designer, I do too!
In our AI library integration workshop last week, we checked out Canva's new "Magic Design" AI-based design tool - and we were pretty impressed! The idea is pretty simple: just describe your presentation topic, then sit back and relax while Magic Design creates a complete presentation, including draft text and stock images from the Canva library. The resulting presentation isn't the slickest thing you've ever seen, but it's also not the worst Powerpoint you've ever seen. Even the AI-generated text in our examples seemed pretty reasonable.
The tool is easy to find - Canva has been hyping it up and puts it prominently in the sidebar.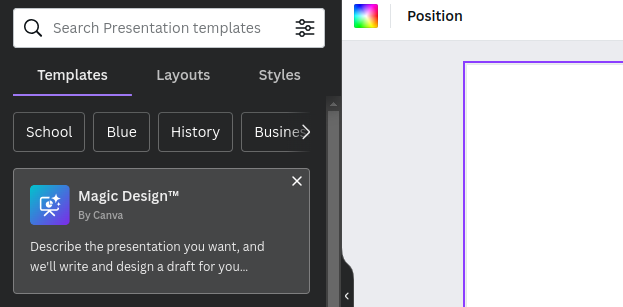 Then you just need to provide your topic or theme and Canva does the rest!

You'll get a list of potential designs, and you can preview all the slides within each design...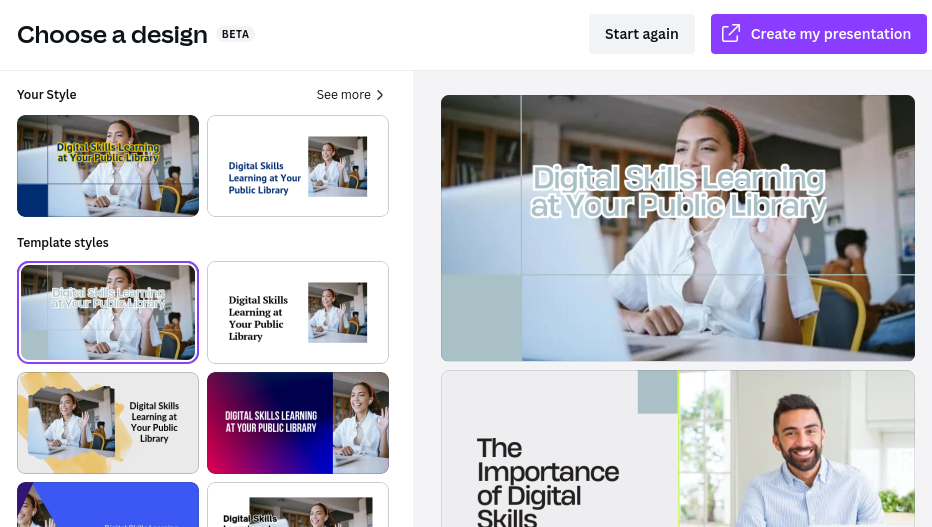 Once you select a template, you can customize any of the slides, adding your own text and replacing the graphics with your own (if you choose to).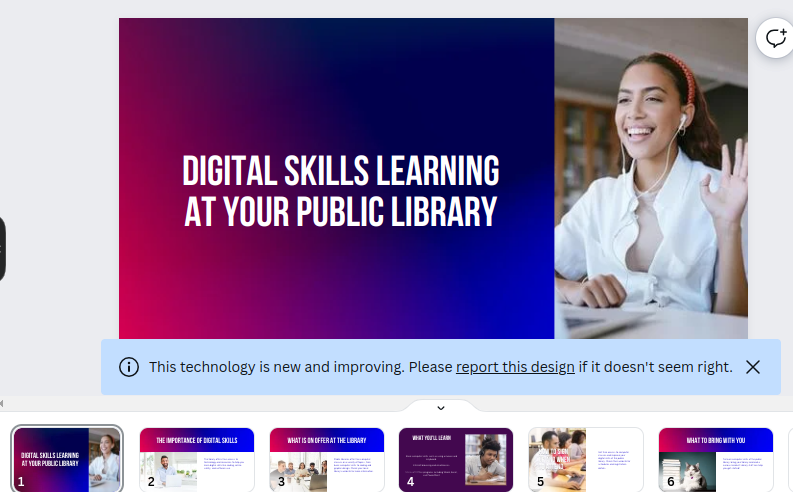 ---
Check out the final presentation generated here!
Have you used Canva's Magic Design tool to create something neat? Got any tips to share with your fellow librarians? Let us know!