You are here
April, 2021 Newsletter - are you a subscriber?
Posted by Lori Ayre on April 9, 2021
We periodically send out mailing about the doings here at The Galecia Group.  If you'd like to receive these infrequent newsletters, you can sign up here:
Here's what we just sent out, in case you missed it...
Greetings!
Spring is here!  COVID is on the decline!  Vaccinations are on the rise!! So much good news, and we've got more.  Here's the latest from our neck of the woods!

Small but mighty - serving patrons without broadband
Our Dial-A-Story programs are popping up around the country and we are thrilled to see the great things that libraries are doing with the service. Our mantra is "small but mighty" because providing services to people who can't get online is powerful.  It might not be the most popular service your library offers, but it means so much to the people using it.
Most of the Dial-A-Story services focus on younger children. Listening to a story on the phone is an opportunity for young ones to engage their imagination in a way that focusing on a screen does not.  Parents love having another option for entertaining their children that is good for their development. We are also seeing services focusing on seniors:  a joke line, old-time radio shows, Spanish lessons! 
We're seeing stories delivered in other languages as well: Hindi, Hmong, and O'odham (a language spoken by fewer than 10,000 people). We love seeing the service as a way to keep endangered languages alive! 
Most of our customers are setting up two lines, one for English and one for Spanish.  Many are taking advantage of our Storytime Commons where we've got enough children's stories in English and Spanish to supply our customers with a new story every week!  Big shout out to the Storytime Commons content team which is churning out new or adapted stories every week:  Madeline (Dial-A-Story Content Developer), Adilene (Spanish storyteller/reader), and Anna (our fabulous intern).  They are an impressive bunch!
We've also added some great, original content including a story from the fabulous Anita Gail Jones, an Indian parable told by Jayanti Addleman, and several stories from our friends across the pond, StoryNory. So, even if you want to record some of your own stories, you can always rely on us to fill in when you've got a language gap or staff just didn't have time to get their recordings done.  
The other LibraryCall services are also slowly gaining some traction including the Resource Hotline - a curated information line that is easy for staff to manage so your library can be responsive to what's going on in your community.  It's an easy way to ensure that everyone in your service area (even those without internet access) will continue to rely on their library for critical, timely, and accurate information.  My personal favorite use of the Resource Hotline (RH) is the tribal library with only mobile outlets (and one driver) that is using the RH number to let callers know where the mobile library will be.  They can't get on the Internet to find out (no access), but they can call a phone number!
The Calendar service is another nice service that ensures that callers can always easily find out what's coming up next at the library or in the commuinty.  Recordings about upcoming events are read to the callers and they never have to hear irrelevant information about past events because the service can tell time (!).  It knows what is coming up based on the time of the call and the schedule of events so it always reads what's coming up next. So convenient for people without Internet and also convenient for people that just want a low-tech way to find out what's going on!
We're scheming about another service that would be another low-tech approach to bringing people together - for book clubs, discussion groups, casual conversations, whatever you think people might want to do. Each person calls in via a regular 'ol phone and they're connected to the discussion. Great for seniors who haven't gotten the Zoom thing and also for people with no Internet.  We're calling it PartyLine or maybe SpeakEasy.  What do you think?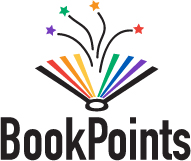 "We love Bookpoints!" 
We loved hearing that from one of our returning customers!
We're happy to see lots of familiar and happy faces signing up for Bookpoints again this summer.  We kept the pricing the same for returning customers (we love you too!). For new customers, our hosting, training, and support plans start at $1200 for the season (I'm sure we'll love you too).
If you aren't familiar with Bookpoints, check out this video for a quick demo: https://bookpoints.org/demo
If you're ready to sign-up, just email me back!  I'll get you into the queue.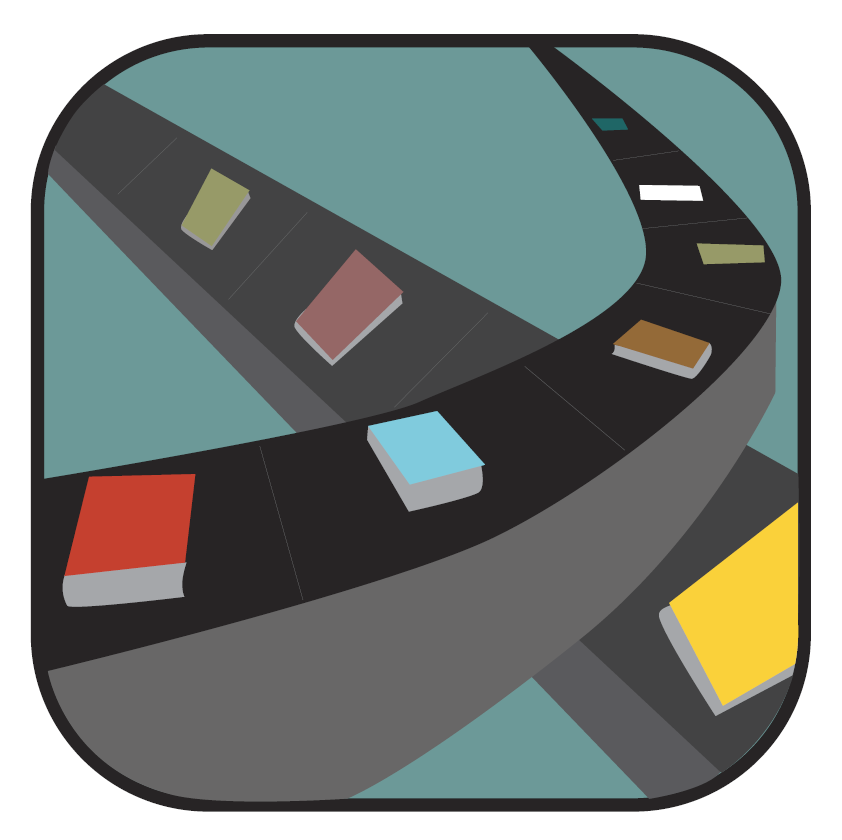 Automated Materials Handling, RFID and Civic Technology Consulting
On the consulting front, it seems like more and more people are moving to RFID.  Many did so while their library was closed (great idea!).  Others are planning to do so soon (also good idea!).  The reason I even mention it is that RFID is becoming the de facto way to identify library material and vendors are designing products for RFID that won't work in barcode-only environments.  Some of my favorite developments are the self-service return options that rely on RFID.  For example, RFID-enable shelving units that make it possible for patrons to put their books on the Just Returned shelves and they get checked in and are ready for check-out by the next patron!  Great for staff, great for patrons. All self-service technologies are just better with RFID so I hope you have RFID built into your technology plan!
Automated materials handling (AMH) is booming with more and more libraries adding smart book returns or simple bookdrops that connect to sorters that reduce repetitive check-in tasks for staff and rough sorting material for shelving.  Many early AMH adopters are replacing their first generation systems in favor of the new faster, quieter, prettier ones that are available now.  And prices have never been better.  If you are planning a remodel or a new building, please make sure you give me a call so we can get you started on the right AMH foot!  Those architects have a habit of designing beautiful buildings that just make materials handling more challenging!  So, best to get an AMH expert onboard so you have someone who can work with the architects and ensure your new library makes operational sense too!
That's my update. I'd love to hear from you!
Lori and Jim and the LibraryCall Team!
P.S.   What did the dirt say to the rain?
If this keeps up, my name will be mud!
Sorry, from California, where we are obsessed with rain.....